3-21-07021A Harman, Harmon Exhaust Combustion Motor - 812-0051
Product Code: m-46
Availability: In Stock
3-21-07021A Harman, Harmon Exhaust Combustion Motor - 812-0051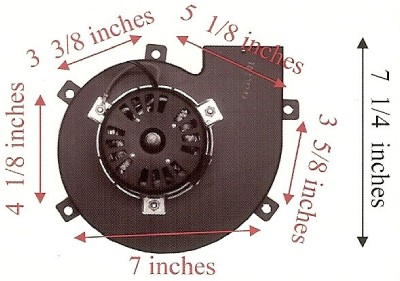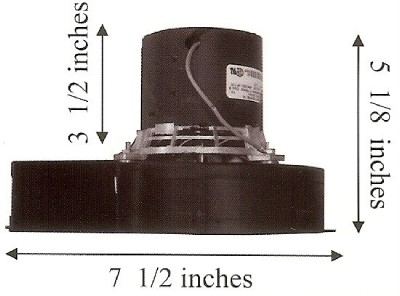 Watch this Video...
High Performance, High Efficiency, Low Cost
Buy Your Part with a Partner
My name is Jason Munson and I?m a Stove Tech in California. 
 100% FREE 24/7 online Technical Help @ http://www.pelletstovepro.com
FREE, Live tech support at 844-409-5051.  Call NOW! 
 Tech support is complimentary and if you would like to donate click the button below  
I Promise?
To provide the highest quality part

To Price items fairly

To ship within 24hrs or less

To provide all the email and phone support you need.
---
---
---
Fits the Following Harman Models
Invincible T
Pellet Pro II
Fits all previous models.   
This part may look a little different or have different numbers than your original.    
Most current Upgrade available for your stove.
Specifications:
?        Voltage:  115 VAC 60 Hz
?        RPM:  3000                                                                                         
?        Motor Protection:  Thermally Protected                                             
?        Termination:  2 wire with AMP terminal           
?        Warranty: 1 Year 
?        Mounting:  All positions  
?        Duty Cycle:  Continuous       
Features
Ultra Quiet motor designed by Fasco
Ultra Quiet Engineering
If you want Peace and Quiet with Low Vibration?You found the right motor.  This motor is so quiet; you won?t know your stove is on. 
Estimated Lifespan: 15-20 years.

Fasco uses the highest standards of engineering with parts calibrated within 1/10,000th of an inch. The room for error is so small is has to be checked using a microscope. 

Your new motor is designed for

Variable Speed

which requires high quality electronic components not included in other motors.

High temperature rubber bushings and washers are used to

Damper Vibration. 

Go Green

&