80472A - US King Ashley PELLET STOVE - CONVECTION BLOWER FAN - 11-1211 G
Product Code: m-221
Availability: In Stock
US King Ashley PELLET STOVE - CONVECTION BLOWER FAN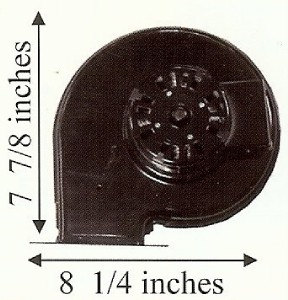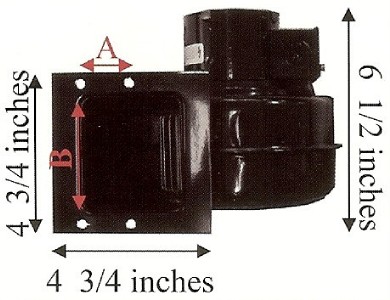 Watch this Video...
 US PELLET STOVE CONVECTION Fan
Longer Lasting, High Efficiency, Low Cost, Virtually NOISELESS
Buy Your Part with a Partner
My name is Jason Munson and I?m a Stove Tech in California. 
 100% FREE 24/7 online Technical Help @ http://www.pelletstovepro.com
FREE, Live tech support at 844-409-5051.  Call NOW! 
 Tech support is complimentary and if you would like to donate click the button below  
 For units:
6035,
5500XLT,
5500M,
5510,
5700,
6037,
6039,
6039HF,
6039I,
6041,
6041HF,
6041I.
This motor looks different than what came on your stove.  The holes line up perfectly and the motor is a little wider than the original.  The fan has a larger fan blade but runs at a lower speed which makes it much quieter than the original.  
You will have to splice the new wires to old wires.  It doesn't matter which wire goes to which as long as they are both connected.