Repair Service for All Breckwell Pellet Circuit Boards w/ 1 YEAR WARRANTY!!!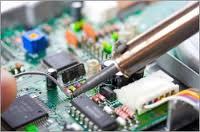 Product Code: m-387
Availability: In Stock
Breckwell
Pellet
Stove Circuit Board Repair Service
---
---
For all Breckwell Models.
How does this work?
Purchase the repair service. When we process your order we will email you a form and instructions on where to ship your control board. Ship using a USPS Medium Flat Rate Box which are free at the post office and is the fastest cheapest way to ship. From the time you ship your control board to when you get it back should be within 10-14 days. If you do not receive your control board back within 10-14 days email [email protected] and request an update.
The cost of return shipping is included in the price.
The retail price of this circuit board is over $400.00. We specialize in the repair of these control boards and User interface panels.
When we receive your board we put it on our test station to see what problem it has, provide the repair along with replacing and switches, dials and other parts that may be failing so when you get it back it should last a very long time.
You receive a full 1 year warranty for the rebuild service. With a new board you only get 90 days or less.
We do not provide refunds for boards that have nothing wrong with them. If we test your board and the problem ends up being something else wrong with the stove we do not provide a refund. This is because it takes us longer to test the board and make sure it doesn't have any problems. We do certify the board to be free of defects and warranty it for a full year.