Breckwell 60T21 High Limit Thermodisc Switch (C-E-090-21)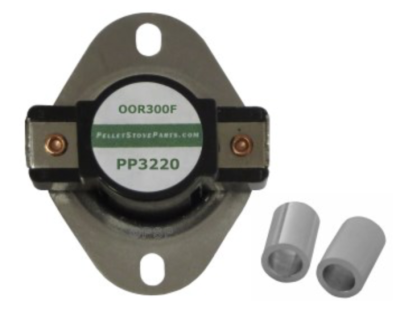 Product Code: m-252
Availability: In Stock
Breckwell Pellet Stove High Limit Switch
300 Degrees.
Normally Closed Switch.
Replacement 60T21 high limit switch for Breckwell and US Stove pellet stoves. Also, known as a high temp thermodisc.


Fits The Following Breckwell Pellet Stoves:

Breckwell P1000 Big E
Breckwell P20
Breckwell P22
Breckwell P23
Breckwell P24
Breckwell P2000
Breckwell P2700
Breckwell P26
Breckwell P28
Breckwell P32
Breckwell Classic Cast
Breckwell SP6000 Pre 2013
Ships Within 24 Hours (M-F)
Priority Mail arrives in 1-3 Days
Tracking number emailed to you.
You"ll find useful tips on my blog www.pelletstovepro.com
Phone support available at www.pelletstovepro.org