Danson KS5020-1040 Pellet Exhaust Combustion Motor Blower w Gasket 10-1114 MFR
Product Code: m-353
Availability: In Stock
Danson Pellet Stove Exhaust Motor Blower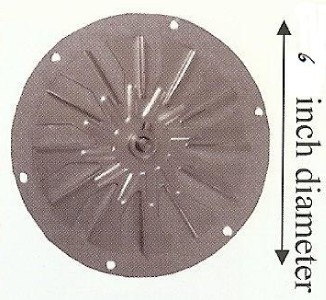 Watch this Video...
 Longer Lasting, High Efficiency, Low Cost, Virtually NOISELESS
Buy Your Part with a Partner
My name is Jason Munson and I?m a Stove Tech in California. 
 100% FREE 24/7 online Technical Help @ http://www.pelletstovepro.com
FREE, Live tech support at 844-409-5051.  Call NOW! 
---
---
---
Specifications:
?

       
Voltage:  115 VAC 60 Hz
?

       
Motor Protection:  Thermally Protected                                             
?

       
Termination:  2 wire with AMP terminal           
?

       
Warranty: 1 Year 
?

       
Mounting:  All positions  
?

       
Duty Cycle:  Continuous       
Ultra Quiet
motor designed by
Fasco
If you want
Peace and Quiet
with
Low Vibration
?You found the right motor.  This motor is so quiet; you won?t know your stove is on. 
Estimated Lifespan: 15-20 years.
Fasco uses the highest standards of engineering with parts calibrated within 1/10,000th of an inch. The room for error is so small is has to be checked using a microscope. 

Your new motor is designed for

Variable Speed

which requires high quality electronic components not included in other motors.

High temperature rubber bushings and washers are used to

Damper Vibration. 

A FREE high temperature micro fiber

low vibration gasket

is included with you motor to insure you have the highest quality item available anywhere.

Go Green

. 

In accord with new environmental standards your new motor is more efficient so it cost less to run.
Fasco

Exhaust

Motors are tested to run 24/7 in hot and dusty atmospheres. 

Your new motor has a

Internal cooling fan

designed for

heat reduction

. 

Calibrated for high stress operations which keeps the motor cooler and makes it last longer. 

This combined with Ultra Quiet Engineering results in a motor that lasts a very long time while remaining quiet. 
Fasco is a Six Sigma
company with a 100 Year history of reliability and quality

that is unmatched in the pellet stove in