Danson KS5020-1040 Pellet Exhaust Combustion Motor Blower w/ Housing 10-1113 G
Product Code: m-354
Availability: In Stock
Danson Pellet Stove Exhaust Motor Blower w/ Housing
(gasket sold separately)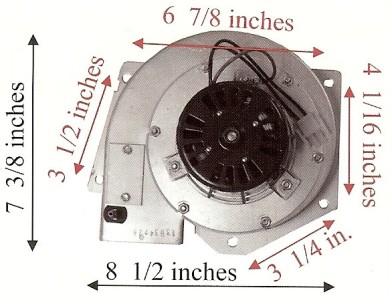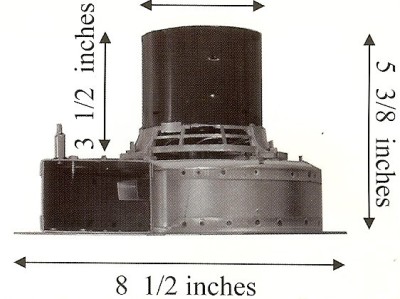 Watch this Video...
 Longer Lasting, High Efficiency, Low Cost, Virtually NOISELESS
Buy Your Part with a Partner
My name is Jason Munson and I?m a Stove Tech in California. 
 100% FREE 24/7 online Technical Help @ http://www.pelletstovepro.com
FREE, Live tech support at 844-409-5051.  Call NOW! 
---
---
---
Specifications:
?

       
Voltage:  115 VAC 60 Hz
?

       
Motor Protection:  Thermally Protected                                             
?

       
Termination:  2 wire with AMP terminal           
?

       
Warranty: 1 Year 
?

       
Mounting:  All positions  
?

       
Duty Cycle:  Continuous       
Ultra Quiet
motor designed by
Fasco
If you want
Peace and Quiet
with
Low Vibration
?You found the right motor.  This motor is so quiet; you won?t know your stove is on. 
Estimated Lifespan: 15-20 years.
Fasco uses the highest standards of engineering with parts calibrated within 1/10,000th of an inch. The room for error is so small is has to be checked using a microscope. 

Your new motor is designed for

Variable Speed

which requires high quality electronic components not included in other motors.

High temperature rubber bushings and washers are used to

Damper Vibration. 

Go Green

. 

In accord with new environmental standards your new motor is more efficient so it cost less to run.
Fasco

Exhaust

Motors are tested to run 24/7 in hot and dusty atmospheres. 

Your new motor has a

Internal cooling fan

designed for

heat reduction

. 

Calibrated for high stress operations which keeps the motor cooler and makes it last longer. 

This combined with Ultra Quiet Engineering results in a motor that lasts a very long time while remaining quiet. 
Fasco is a Six Sigma
company with a 100 Year history of reliability and quality

that is unmatched in the pellet stove industry. 

Fasco
has a team of 100 of the most innovative and experienced application engineers and technicians that are dedicated to make this motor
more cost effective, better, more reliable, more efficient,
and virtually

NOISELESS

!
I?ve been repairing pellet stoves and selling these motors for over 10 years and this is the motor that I prefer over all others. There are a few other motors I could sell you but I honestly believe these are the best. They?re extremely quiet and last a very long time.  
---
---