Austroflamm Integra Pellet Stove Repair Service Manual w/ Troubleshooting Guide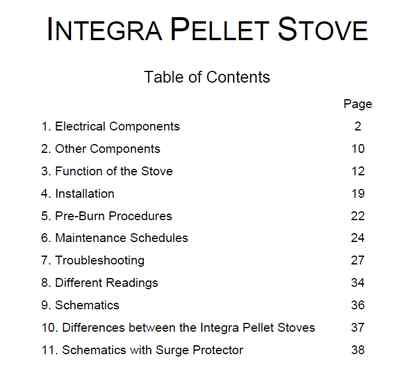 Product Code: m-167
Availability: In Stock
Austroflamm Integra Pellet Stove Repair Service Manual w/ Troubleshooting Guide
---
---
---
This is a digital copy of an Austroflamm Owners Manual and Trouble Shooting Guide that will help you diognose and fix your stove. You don't need to hire a repair tech. With this manual you can figure it our yourself and save money and time.
I will email you a copy of both guides after your payment Clears.
If you need any parts feel free to contact me. I carry all parts for Austroflamm stoves.
Buy Your Part with a Partner
My name is Jason Munson and I?m a Stove Tech in California. 
 100% FREE 24/7 online Technical Help @ http://www.pelletstovepro.com
FREE, Live tech support at 844-409-5051.  Call NOW! 
I Promise?
To provide the highest quality part

To Price items fairly

To ship within 24hrs or less

To provide all the email and phone support you need.
---
---
---
---
---
---
What other buyers say?.
?Hi Jason. I had a good experience with you. Even though you were sick, you responded on a Sunday and called me and gave me good tech. advice. My stove is working perfectly thanks to your advice and I left positive feedback. Thanks.? - Dan
"I had a very good experience doing business with Jason Munson on EBay. He had the part I needed, priced very competitively, and even gave me his phone number and offered to help with technical questions, which I took him up on. He then threw in an extra mounting bracket I needed, at the last minute, at no charge. On top of that, it was the day before Christmas Eve and he was able to ship it out promptly. I appreciated it very, very much." - Gary Jones. Lakeside, California
?You were a big help and got me on track. I ordered the wrong part from you, my fault, and I called you and helped me get my stove up and running. You helped me find a local dealer in pa. Great people to deal with!? - Brenda Storms
?My stove is performing much better than the part for which it replaced. Thank you!! ?- Gary Bailey
?I purchased an auger motor. My questions regarding the motor were answered promptly. The motor arrived packaged nicely and shipped quickly. The price for the motor was less than other stores web based stores that I had checked and called and the customer service was so much better.? -Estelle H.
    Certain images and/or photos used in this template are the copyrighted property of JupiterImages and are being used with permission under license.