Austroflamm Integra Pellet Auger Motor Bushing - 102688 FC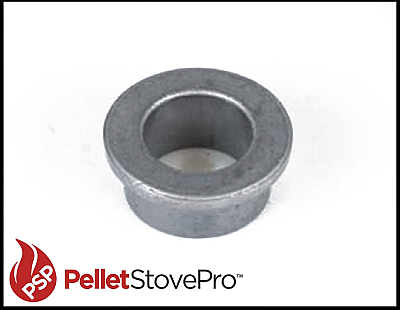 Product Code: m-306
Availability: In Stock
Austroflamm Integra PELLET STOVE AUGER FEED MOTOR Bushing
Buy Your Part with a Partner
My name is Jason Munson and I?m a Stove Tech in California. 
 100% FREE 24/7 online Technical Help @ http://www.pelletstovepro.com
FREE, Live tech support at 844-409-5051.  Call NOW! 
100% Money Back Guarantee
If this motor fails within 1 year you can return it for a full refund.
Ships Within 24 Hours
When it?s cold outside and your stove is your only source of heat you really can?t wait. Your item will be in the mail within 24 hours so you can get up and running a.s.a.p. Click on the ?Buy It Now? button at the top of this page and I?ll ship your item out immediately.
Priority Mail Is My Standard Shipping Method Which Delivers To You In 1-3 Days?
My Promise to You?
I promise to provide a high quality product at a fair price that will last for years and years, shipped as quickly as possible along with all the phone and email support you require to get you up and running.

You can call me anytime

on my cell phone, (

844) 409-5051.

I?m always working and I never sleep!

(Ok, maybe sometimes.)

Ships within 24hrs (M-F) or less!

Tracking number emailed to you as soon as I print the shipping label.

No Sales Tax

saves you 8% (except Ca.)

Faster Shipping options available at checkout.

Ships Internationally.

Return Policy.

All unused items can be returned for a full refund within 30 days of purchase.

Email or Call for instructions.

1 Year Warranty on all parts.
To order go to the top of the page and click on ?Buy It Now.?
4 Questions You Should Ask Every EBay Seller Before You Buy
What is your return Policy?

? Many eBay sellers do not accept returns or only give you 7 days to return and charge you 25% or more!

I offer a 30 day 100% money back guarantee.

What is your name and can I call you?

? Not all sellers are honest and don?t want you to call them if you have a problem.

Feel free to ask questions using eBay's messenger service or call Jason at 844-409-5051.

Have you ever replaced this part yourself?

? Not all sellers have hands on experience with the item they are selling.

I started repairing stove in 1996 and have installed the item I?m selling to you many times.

What is your standard shipping service?

? A few days can make a big difference when it?s cold outside.

I endeavor to always us Priority Mail Shipping which will get to you in 1-3 Days.
Fits All Austroflamm Models. Bushing for auger assembly.