Whitfield Quest Pellet Stove Convection Motor Blower Fan - 3 Wire - PP7302 G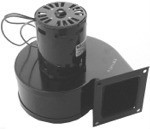 Product Code: m-107
Availability: In Stock
WHITFIELD Quest PELLET STOVE - ROOM AIR CONVECTION BLOWER FAN
 Whitfield Convection Fan Longer Lasting, High Efficiency, Low Cost, Virtually NOISELESS
Buy Your Part with a Partner
My name is Jason Munson and I?m a Stove Tech in California. 
 100% FREE 24/7 online Technical Help @ http://www.pelletstovepro.com
FREE, Live tech support at 844-409-5051.
See my blog at http://www.pelletstovepro.com/
---
Stop Noisy Motors!!!
Ultra Quiet motor designed for Heat Reduction by a Six Sigma Company?.See Below
There are other companies like who manufacture these motors but Fasco is the preferred manufacturer for ALL Pellet Stove Manufacturers.  WHY?.
Ultra Quiet Engineering
If you want Peace and Quiet with Low Vibration?You found the right motor.  This motor is so quiet; you won?t know your stove is on. 
Fasco uses the highest standards of engineering with parts calibrated within 1/10,000th of an inch.

 

The room for error is so small is has to be checked using a microscope.

 

This motor is designed for

Variable Speed

which requires high quality electronic components not included in other motors.

High temperature rubber bushings and washers are used to

Damper Vibration.

 
Heat Reduction
Fasco

Exhaust

Motors are tested to run 24/7 in hot and dusty atmospheres.

 

Internal cooling fan

designed for

heat reduction

.

 

Calibrated for high stress operations which keeps the motor cooler and makes it last longer.

 

This combined with Ultra Quiet Engineering results in a motor that lasts a very long time while remaining quiet.

 
Six Sigma Company
Fasco is a Six Sigma company with a 100 Year history of reliability and quality that is unmatched in the pellet stove industry.  Fasco has a team of 100 of the most innovative and experienced application engineers and technicians that are dedicated to make this motor more cost effective, better, more reliable, more efficient, and virtually NOISELESS!
Fasco has a distinguished quality record to include:
Numerous supplier awards

Sole source status with many accounts

One of the industry's lowest defect rates per million

ISO9001 Certification

Advanced software programming allows linking between plants for real time quality performance monitoring.
This is the highest performance, longest lasting Exhaust Motor ever manufactured and continually outlasts all other brands constantly while remaining competitively priced and ULTRA QUIET.  I know because I?ve been repairing and selling these motors personally for over 10 years.  Feel free to call me (Jason Munson) on my cell at 844-409-5051.
FREE Replacement Instructions
(Call Jason Munson at any time for questions, 844-409-5051)
Unplug your stove from power.

If your stove is free standing you will need to remove the access screws on the right side of the stove to access the motor.

 

If your stove is an insert you will need to remove the shroud and pull it out of the fireplace.

Remove 4 nuts that attach the motor housing and remove motor.

 

Disconnect wiring from old motor and attach to new motor.

Install new motor using original metal screws.

Put stove back together, plug in and start.

 
---
---
---
What Can You Expect From Me?
?        I am an EBayer who operates with HONESTY and INTEGRITY at all times.
?        Any lingering doubts or questions?  Call me (Jason Munson) right NOW on my cell phone, 844-409-5051.  I?m always working and I never sleep!  (Ok, maybe sometimes.)
?        ?Buy It Now? and I will ship your part out within 24hrs (M-F) or less!
?        No Sales Tax saves you 8%
?        Faster Shipping options available at checkout.
?        Return Policy.  All unused items can be returned for a full refund within 30 days of purchase.  Email or Call for instructions.
?        Shipping Insurance is your responsibility and I am not liable for damaged items.
?        1 Year Warranty on all parts
Fits All Whitfield Quest Pellet Stoves:
Specifications:
?        Voltage:  115 VAC 60 Hz
?        RPM:  3000                                                                                         
?        Motor Protection:  Thermally Protected                                             
?        Termination:  3 wire with terminal           
?        Warranty: 1 Year 
?        Mounting:  All positions  
?        Duty Cycle:  Continuous       
---
---
---
What other buyers say?.
?Hi Jason. I had a good experience with you. Even though you were sick, you responded on a Sunday and called me and gave me good tech. advice. My stove is working perfectly thanks to your advice and I left positive feedback. Thanks.?         - Dan
"I had a very good experience doing business with Jason Munson on EBay.  He had the part I needed, priced very competitively, and even gave me his phone number and offered to help with technical questions, which I took him up on.  He then threw in an extra mounting bracket I needed, at the last minute, at no charge.  On top of that, it was the day before Christmas Eve and he was able to ship it out promptly.  I appreciated it very, very much." - Gary Jones. Lakeside, California
 ?You were a big help and got me on track.  I ordered the wrong part from you, my fault, and I called you and helped me get my stove up and running.  You helped me find a local dealer in pa.  Great people to deal with!?     - Brenda Storms
?My stove is performing much better than the part for which it replaced.  Thank you!! ?- Gary Bailey
?I purchased an auger motor.  My questions regarding the motor were answered promptly.  The motor arrived packaged nicely and shipped quickly.  The price for the motor was less than other stores web based stores that i had checked and called and the customer service was so much better.?  -Estelle H.
Important! - Read Before You Buy - Important!