Whitfield Pellet Exhaust Blower Housing Gasket - 61057210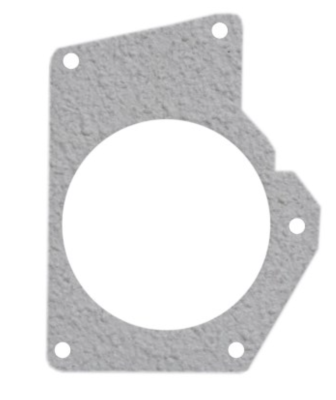 Product Code: m-339
Availability: In Stock
Whitfield Pellet Exhaust Blower Housing Gasket
Buy Your Part with a Partner
My name is Jason Munson and I?m a Stove Tech in California. 
 100% FREE 24/7 online Technical Help @ http://www.pelletstovepro.com
FREE, Live tech support at 844-409-5051.  Call NOW! 
BENEFITS
o       FREE Unlimited Technical Support 530-409-5051.
o       Deal with a face, not a cold corporate business type.
o       No Sales Tax.
o       Shipping confirmation emailed directly to you.
o       100% Money back guarantee.
o       Ships within 24hrs M-F.
Ships International

(must include your phone number upon checkout)
FITS THE FOLLOWING WHITFIELD PELLET STOVE MODELS
 

WHITFIELD - ADVANTAGE   (WP2) II,  SERIAL NUMBERS: 1704 & UP

 

WHITFIELD - ADVANTAGE   (WP2) II-T, III, II-TC

 

WHITFIELD - ADVANTAGE PLUS   (WP7)

WHITFIELD - ADVANTAGE OPTIMA 2 & 3

 WHITFIELD - QUEST PLUS   (WP4)
 ?          No sales Tax  
US Shipping calculated by your location.
?         International orders will be calculated by your location

?          Payments by Paypal only. 

?         Ships within 24hrs. 

?        Return Policy.  Unused items can be returned at any time within 1 year of purchase for a full refund minus the cost of shipping, ebay fees, and paypal fees.  Contact me before returning your item for instructions.  Jason Munson 844-409-5051

?        100% Money back guarantee is for unused items.

My Story

I grew up in the hearth products industry.

 

I?ve spent more than a decade repairing these products.

 

Nine years ago my Father started a wholesale supply warehouse (www.energypartsplus.com)

 

to provide pellet and gas stove parts to consumers and retailers.

 

In 2006 I noticed that no one was selling these parts on Ebay and I wondered if there was anyone who would buy them.

 

I?ve had a tremendous response. The great thing is for you and I both is that the warehouse is staffed and shipping out orders Monday-Friday.

 

This means my orders go out consistently because I have a professional staff fulfilling your order.

 

 

It?s not dependent upon me. Do I believe in doing it right 100% of the time?

 

Absolutely.

 

It cost us both too much to get it wrong.

 

Every change I implement is to insure you get your part 100% right 100% of the time with no excuses?  

Important! - Read Before You Buy - Important!

Returns - I accept returns 30 days from the date of purchase. You must contact me through eBay messenger BEFORE returning an item to obtain return documents and instructions. Any items returned without documents WILL NOT be refunded.

All Sales are Final. All negotiation of price and shipping must be made before you purchase your item. Once you purchase your item the price and terms cannot be changed for any reason, including if you find a less expensive competing item

.  
    Certain images and/or photos used in this template are the copyrighted property of JupiterImages and are being used with permission under license.